Master of Project and Program
Management (Online)Master of Project and Program
Management (Online)Master of Project and Program
Management (Online)
Earn your master's degree in Project and Program Management online
The Master of Project and Program Management (Online) from the University of Sydney equips you with the fundamentals of project management as well as advanced program and portfolio management skills. You will explore concepts of strategic thinking, complex program delivery and effective leadership.
If you have at least two years' relevant work experience in any area and want to take your career to the next level, this 100-percent online program is for you.

Why study with us
The Master of Project and Program Management is accredited by the Project Management Institute Global Accreditation Centre (GAC) for Project Management Education Programs – the world's leading specialised accrediting body for project management. You will experience a seamless 100-percent online learning environment, blending live classes with synchronistic learning, collaborative group assignments and a hands-on capstone unit.
As a student, you will:
Customise your education with three core units of study and five electives chosen by you.
Explore dynamic subjects such as sustainability and innovation and project leadership.
Benefit from contemporary, real-world and research-led education case studies.
Work closely with academics who are experts in the field.
Graduate in as little as one year full time or two years part time.
If you are interested in exploring our on-campus Master of Project and Program Management, visit our on-campus website.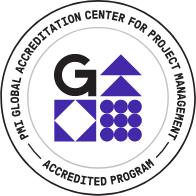 The School of Project Management is the world's first university offering a full suite of project research and educational offerings.2
Capstone experience
The capstone experience showcases how learnings from the course can be directly integrated and applied to real-world work environments and large-scale projects.
It provides you with the opportunity to draw on your own workplace-related experience and carry out a defined project or initiative in a specialised area, that could be implemented immediately.
Graduate Certificate available
A range of flexible study options are available. The online Project and Program Management Graduate Certificate is designed to provide you with the foundations of project and program management. You will gain the fundamental methodologies, modelling and analytical skills for the design and implementation of projects across a wide range of fields such as infrastructure, mining, manufacturing, IT, finance, law and various types of consultancy projects. The Graduate Certificate is 24 credit points and may be completed full time over one semester or part time over one year.
Expand your career options
When you graduate from the online Master of Project and Program Management, you will join a network of highly sought-after professionals. You'll be equipped to lead teams in a broad range of industries, including: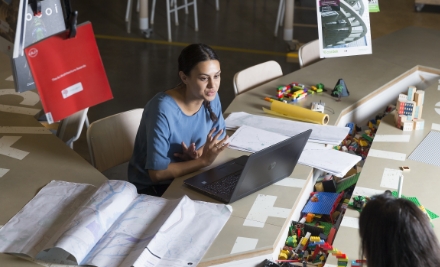 Automotive
Construction
Data collection
Events and media
Finance
Health and public service
Human development
Infrastructure
IT
Management and environmental consultancy
Manufacturing
Mining
Renewables, energy and resources
Admissions entry requirements
To be eligible for admission, you are required to have:
two years of relevant work experience and
an Australian bachelor's degree (AQF7) or equivalent qualification or
the embedded Graduate Certificate in Project and Program Management with a credit average (65 percent) or
the Graduate Certificate in Project Management with a credit average (65 percent).
Other students with a high level of relevant achievement may be admitted provided the Dean is satisfied they have achieved learning outcomes equivalent to an Australian bachelor's degree and two years of relevant work experience.
If you're not sure if your employment or education experience matches with the above guidelines, send your CV to an admissions adviser to see what may be possible.
The final application deadline for the upcoming February 2024 cohort is 15 December, 2023.
Lead project innovation with the University of Sydney
Take your career to the next level. Gain the strategic-thinking expertise you need to be an effective leader through learning from leading specialists in project and program management and a practice-based course structure. Earn your Master of Project and Program Management online.